Our mission is to empower youth with the knowledge
and skills to guide their communities and businesses tO
BECOME environmentally conscious in their daily practices.

Through our program, youth emerge as
leaders in the climate change movement.
ABOUT OUR ECO-AUDIT PROGRAM
Youth for Earth Action's Eco-Audit Program trains youth above the age of 14 years to conduct sustainability audits of offices in their communities. Participating businesses get simple tips to become green, and save operating costs as an added benefit.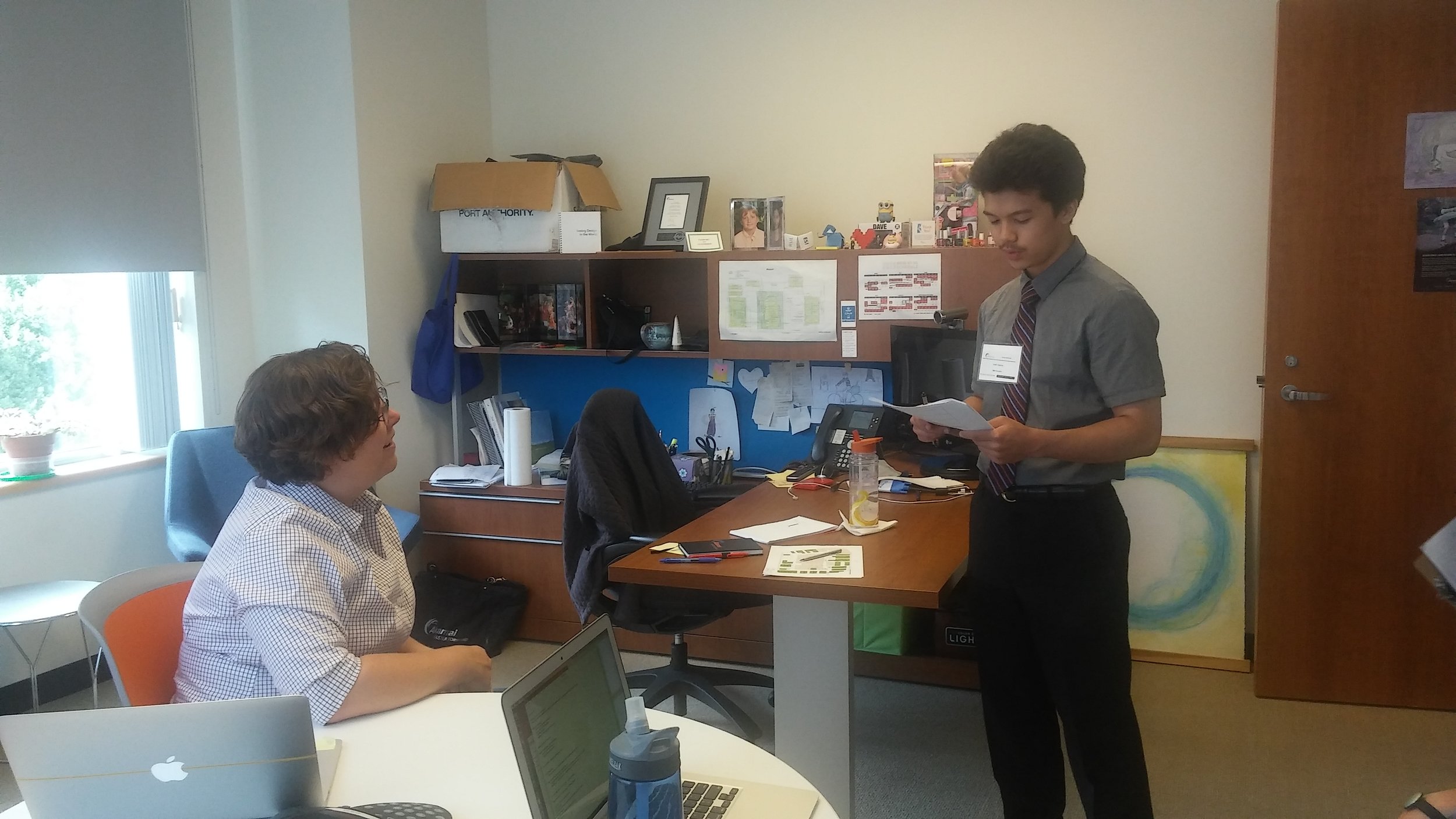 The Eco-Audit
Program offers a
unique opportunity
for businesses and
youth to work together
for the environment
Benefits to participating businesses:
Saving Money

Becoming model green businesses
Benefits to participating youth:
Developing knowledge and skills

Getting hands-on practical experience

Becoming agents of change
PARTICIPATING BUSINESSES
Give students an opportunity to apply their newly learned skills in the real world

Benefit from the recommendations to optimize resource consumption

Become a model for environmentally conscious businesses
Youth eco-auditors
On-site environmental assessment of the business in 3 steps:

Walk-through for observations

Conduct staff survey

Meet with facilities, IT and HR representatives

Prepare a report based on their findings

Present their findings & recommendations to employees

Re-audit one year later to assess impact and savings in the
following areas:

Resource Consumption
(Energy, Water, Paper, & Other Consumables)

Waste Management

Employee Behavior
COMPANIES WE HAVE WORKED WITH
INDIA
Goodyear India Pvt Ltd
Indian Youth Climate Network
The YP Foundation
Institute for Studies in Industrial Development ISID
Whirlpool of India Ltd.
Environmental Resources Management ERMMax India Ltd.
SC Johnson
The Architectural Studio
Bridge to India
HCL
Crown Worldwide
Transport Corp of India Ltd. TCIL
Continental Device India Ltd CDIL
Bloomberg News
Lovely Professional University, Jullunder
Goodyear Tire Company (re-audit)
New York Life (now Max Life Insurance)
PepsiCo F & B division,
Antara
Alliance for an Energy Efficient Economy
U.S.A.
Abcam
Akamai
Altman & Altman LLP, Cambridge, MA
Austin Architects
Biogen
Citizens Bank, Cambridge
Danger!Awesome
Department of Public Works, City of Cambridge, MA
Earthworm, Inc.
Get In Shape For Women, Cambridge, MA
Midior
Vecna
Unitarian Universalist Service Committee
HISTORY
The Eco-Audit Program was started by the JGI Institute-Shanghai Roots & Shoots in 2006, with the technical assistance of Environmental Resources Management (ERM), Shanghai. Following its success, and recognizing its value, EAP chapters were started in Seattle (2009), Delhi (2010) and Cambridge, MA, USA (2014). To date, more than 2000 students, 300+ businesses and almost 24,000 employees have been impacted across the four cities. Youth for Earth Action expands on the work of the Eco-Audit Program to include more ways to educate and inspire youth to take action for the environment.

WHO WE ARE
Youth for Earth Action is headed by Meera Singh. Meera is passionate about making people aware of how they can integrate the principles of Reduce, Reuse and Recycle in their daily lives. She has seen the positive impact youth have had on businesses in raising awareness of individual and collective action to combat climate change locally. Meera set up the Eco-Audit Program in Delhi and Cambridge, Massachusetts, and is in the process of starting it in Mumbai. She has worked on global issues education for the past 27 years.